F.U.S.I.ON
Finding Ultimate Salvation In Our Need For Christ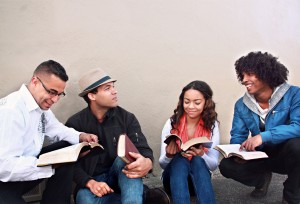 The F.U.S.I.O.N Youth ministry is dedicated to building the faith of our next generation of leaders. Allowing them to worship in a way that is relevant the 21st century.
At Second New Light, we allow the youth to encounter Christ spiritually and socially. The needs of our youth are met by providing fun programs, activities, and events that will allow them to express their faith through their own words and actions. It is our desire to let the youth know that they matter.
F.U.S.I.O.N youth are passionate about God. They worship. They pray. They study. They fellowship. They witness. They follow. They lead. They love. They care. They have fun. They have made a difference, are making a difference, and will make a difference in this world. Where else would you want your youth to be?
We encourage them to use their individual talents in the programs and ministries that interest them in an effort to nurture their growth as people of faith, following the example of Christ.
F.U.S.I.O.N Sunday Worship Every 2ND Sunday