Fredrick Culbreth, Pastor
Reverend Fredrick D. Culbreth is a native of Twin City, Ga. He is the son of Reverend Isaac and the late Mrs. Christine Culbreth, Jr. Reverend Culbreth accepted Jesus Christ as his personal Savior in 1978 and was baptized at Durden Grove Missionary Baptist Church, Twin City, Georgia, under the leadership of Pastor David Reese.
Rev. Culbreth was licensed and ordained to preach the Gospel from Lewis Chapel Missionary Baptist Church in Fayetteville, North Carolina under the direction and guidance of his father in ministry, Pastor Dr. John D. Fuller, Sr.
He currently resides in Fayetteville, North Carolina and is married to the beautiful Tracie S. Culbreth. They are the proud parents of two adult children Meighan S. Bryant , and Morghan E. Culbreth and one daughter remains home Madison C. Culbreth. They also have one darling granddaughter Jordan R. Bryant.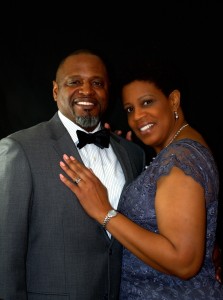 Pastor Culbreth is the Pastor/Teacher of the Second New Light Baptist Church. As the primary teacher Pastor Culbreth has a passion for carefully unpacking the truths of Scripture. He received his elementary education through High school in the Emanuel County, Georgia public school system graduating from Emanuel County Institute. Following High school graduation, he enlisted in the U.S. Army. Serving in the U.S. Army as a Senior Enlisted soldier, Pastor Culbreth made the decision to enter the Warrant Officer Corps. During his military service he continued his formal education graduating from Liberty University, Lynchburg, Virginia with a Bachelor of Science Degree. And he also holds a Masters of Divinity Degree from Campbell University Divinity School, Buies Creek, North Carolina. Pastor Culbreth is currently pursuing the Doctrate of Ministry degree at Hood Theological Seminary, Salisbury, NC. Rev Culbreth retired from the military in 2012 as a Senior Warrant Officer after 21 years and 9 months of honorable service to his country.
In August 2012 Pastor Culbreth was extended and accepted the call to the pastorate of Second New Light Missionary Baptist Church, St Pauls, North Carolina. Pastor Culbreth is referred to by many as an energetic preacher with an overflowing love for God and His people.